Testimonials


***Dear Lilly, thank you so much for your superb service, going above and beyond to help us purchased our beautiful home!! We could not do this without you. Jenny and David (buyer)
***When we planned to sell our home in October 2013, we have interviewed several realtors including Lilly. After reference check and analysis of all interviewed realtors, we felt that Lilly was the best agent stands out from the rest and to her we would trust. She was a very experienced listing agent, explained every aspect of the process to us, including all legal documents and paper works in details. Although this was the first time for us to sell our home, she made us feeling it would be a pretty easy process. During the preparation period, she took care of many things for us, from ordering home/termite inspections and repair to decorating and staging the house for an open-house, she made all arrangements. We received multiple offers after only one weekend open house due to her professional presentation of our house and accurate analysis and estimation of the market value and trend. The process of escrow was very smooth. She was on top of each period of contingency. We closed escrow on time and sold our home much higher price than the listed price. She proves to be a dependable agent we can trust. I highly recommend her to all of my friends for their future real estate service needs.
Hong and Jen Li (Seller, Almaden Lake, San Jose)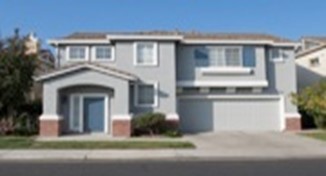 ***Here is our express of complete satisfaction and appreciation to Lilly Liang as our agent to list and sell our home. Throughout the entire process Lilly was professional, conscientious, and motivated. Her recommendations in property preparing, the logical analysis of current market value by neighboring sales and her coherent arrangements of all inspections, staging bring about many visitors and interested buyers. she sold our property in just one weekend of open house (within one week) with over the listed price. I will highly recommend her to all of my friends for your real estate needs.
Sean Xhiong (Seller, West San Jose)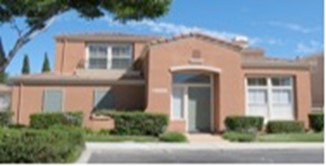 ***We had to short sale our home in March this year. We have had so many phone calls from realtors expressing their interest to list our home. After quite few interview, we finally decided to give the listing to Lilly because of her outstanding knowledgee and experience about short sale. She was very well organized when we met her at first appointment. She captured the most important points so quickly. She answered all our questions about short sale process. We were very impressed about her passion, patience and her knowledge about short sale. Indeed, working with Lilly through the entire sale process exceeded all our expectations. The entire sale process was well planned and organized. Her on time performance, negotiation skill to lenders, tedious paper work preparation, her personal attention, knowledge, and expertise resulted a successful close escrow in that we were extremely satisfied with what we asked for. Lilly, you definitely earned our respect. Your professional knowledge and experience, especially in short sale, have left great impression with us. Thank you again for all the help and service that you have provided to us.
Gilbert and Brenda Del Rior (Seller, Santa Clara)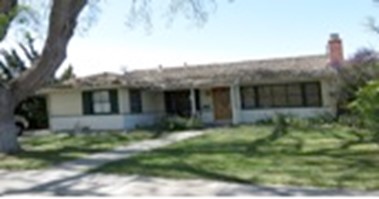 ***As a savvy investor, we have been working with Lilly for couple of years. She is one of the best talented and most experienced real estate professions. She has captured so many properties for us. Her vision of market value and the potential, experience of property rehab, flip loan program and marketing to re sale navigates the risk to a maximize profit. Her persistence and her dedication enable us to safely invest in real estate. We trust her completely. As an example, Lilly captured this property for us. Although bad condition, with her recommendation of rehab, we turned this home into a beauty. She had beautifully staged this home and listed for us. With only two open houses, we had entered into contract with a multiple offer. We sold it with a higher price than listed. From the purchase of this house to it was sold, it was less than 3 months. She's one of the best listing agents and has earned our respect. We have been continued working with her. I will highly recommend her should you want to sell your home, or to buy for investment.
Jeffery Marten, (Seller, Cupertino)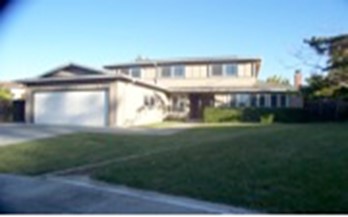 ***We would like to express our sincere thanks to Lilly Liang, Broker, to list our home and sold it after we fell through with another realtor. The timing of our selling was not that great. The market was so slow and down trend. Over million dollars property were not moving. We decided to give Lilly only two months of listing to try. If she could not sell, we would take it back not to sell any more till the market condition getting better. She was amazing, amazing lady. Only after two weeks on market, we entered into a contract with her hard, hard work of negotiation to the best price and terms for us. She monitored all aspect of contingencies, smoothly closed escrow in less then 35 days. Wow, we were pleased. She really knows what's going on. In this depressed market condition, she could sell our home, It was amazing. My friend, if you have a home ready to sell, give her a call. I would highly recommend her to be your listing agent. -Victor and Gwyneth Russell (Seller of Mountain View)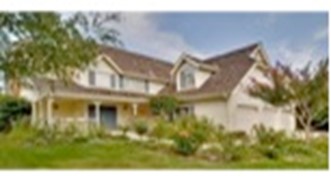 ***Choosing Delta Investment and Properties, Inc was the best decision I made when I had to sell my home. Lilly is ahead of the field. The market analysis was extensive and I didn't have to worry about anything when it came to putting my house on the market. I would definitely choose Delta Investment and Properties, Inc. again - Louis S. Tzu, San Jose, CA
***Delta Investment and Properties, Inc. is ahead of the rest in the REO industry in the local area. As a lender, I would consider working with Lilly and the rest of the team again. Theirs is an efficient team of professional who takes the stress off my desk. - Victor de la Monte, West Pacific Mortgage
***Thank you, Lilly, I have had 4 transactions with a bank owned property this year. I am so impressed with your professionalism and detail, that has not been my experience with my other
transactions. I get little to no communication. It is a pleasure working with you. You are efficient and no nonsense, I appreciate it. I have several other banks owned properties in escrow which have been a struggle to communicate with and complete the transaction. -Dian Pereira, Bailey Properties Santa Cruz
***Thank you again for all you have done to make this transaction proceed so smoothly. You are a true professional! - Tom Hasco, Alain Pinel Realtors
***Thank you very much for all your work, Lilly. You are one of the very best professional Broker that I have had the pleasure working with in my career. Because of the people like you it makes it all worthwhile to be working hard on behalf of our clients and getting the best results and helping so many people to be happy. You certainly made us and our client happy and I thank you for that.
- Taya Katz, CRS, GRI, SRES, e-Pro Elite Realty Group, Inc.